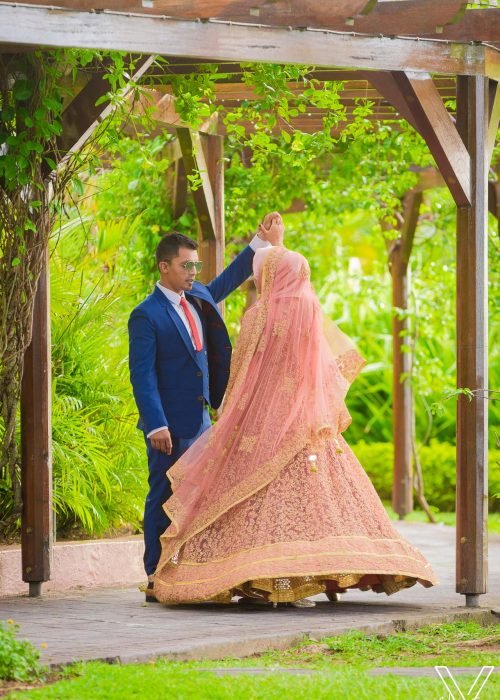 We are fine-art, wedding & portrait film photographers from Mauritius
Is a wedding video worthy?
Video coverage means you'll get to relive some of your favorite wedding moments, whether it's the vows you exchanged, your dad's speech, or the first look. And the best part is you'll be able to share these moments with your friends, future child and family again and again.
We have tailor-made packages!
What is a wedding highlight ?​
Highlight wedding films are a newer, slightly trendier form of wedding videos that have become more and more common. Highlight films are a shorter, upbeat edit usually cut to music. We like to think of these almost as a music-video of your day.
Length of wedding highlights ?
Wedding highlight videos average anywhere from 3-4 minutes in run-time depending primarily on whether it's a one or two-song video. Our team gets your guidance on the style of music you like and can either go with specific choices or make recommendations based on your guidance.
Same day edit - Short Reel
Sadhvi & Iven - Wedding Highlights
Electric ambiance when showing same day edit video
Didier & Vimla - Wedding Highlights
Jaan & Vandana - Wedding Highlights
Akshay & Tabitha - Wedding Highlights